Ultrasonic welding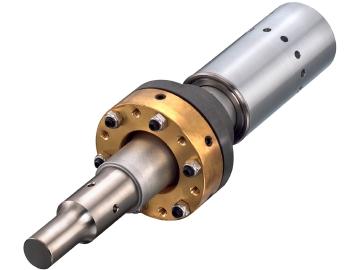 Welding of some elements in the dive gear, such as reinforcement of valve seats, requires precise heating-up of the joint without heating-up the entire element. The said requirement is satisfied only by the state-of-the-art welding method, i.e. ultrasonic welding.

It involves introducing sound waves of over 20KHz frequency to the fabrics to be joined together using sonotrode (picture nearby). At the junction of two fabrics the mechanical energy is converted into heat and pressure, which results in welding the fabrics. The heat is generated point-wise only at the junction of the fabrics to be joint together, which as a result makes it possible to avoid harmful heating of the entire fabric.

The elements of our SMBs and diving BCDs are welded with the use of specialized numerically controlled welding machine and instrumentation specially constructed for the said purpose.

The process guarantees very precise control of energy transferred to the fabric providing solid and repeatable welds.
You'll find this technology in the following dive gear: